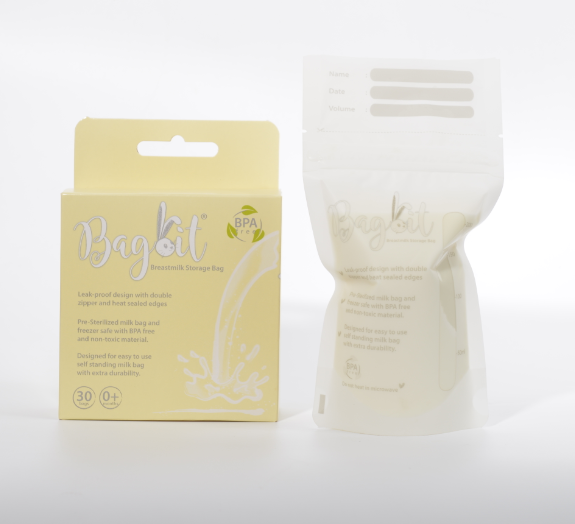 According to the CDC, breast milk can be stored at these temperatures and lengths.
BREAST MILK STORAGE TIME
Room temperature – 6-8 hours
Insulated cooler bag – Up to 24 hours
Refrigerator – Up to 5 days
Freezer compartment of a refrigerator – Up to 2 weeks
Freezer compartment of refrigerator with separate doors – 3-6 months
Freezer chest or upright deep freezer – 6-12 months
So refrigerating and freezing breast milk in containers just makes sense. But you can't just use any old container to store your breast milk.
Hands down the most hassle free way of storing breast milk is breast milk storage bags.